The AULA D'HISTÒRIA (History Classroom) is a platform consisting of universities and cultural centres linked to sport, with the main aim of promoting the history of sport.
Each member of the platform organises an activity, such as, for example, a round table, exhibition or photography competition dedicated to the history of the Olympic movement and of sport in Barcelona and Catalonia. It is open to all students of Physical Activity and Sports Sciences, as well as all those interested in the history of sport, according to the rules of each centre.
For the second time in history, the Vuelta Ciclista a España has chosen Barcelona as the host city to organize the start of the race in its 78th edition.
Coinciding with this anniversary, the Barcelona Olympic Foundation, from the Joan Antoni Samaranch Olympic and Sports Studies Center, wanted to dedicate this booklet to the history of bicycles and cycling in the city. It is a work that is the result of collaboration between various people who, through historical and/or verbal research and personal experiences, explain the origin of cycling and the velodromes in Barcelona; They recall some of the best-known cycling events, both locally and internationally, and have the city as a link, without forgetting the Olympic aspect, with the participation of Catalan cyclists in the Olympic Games.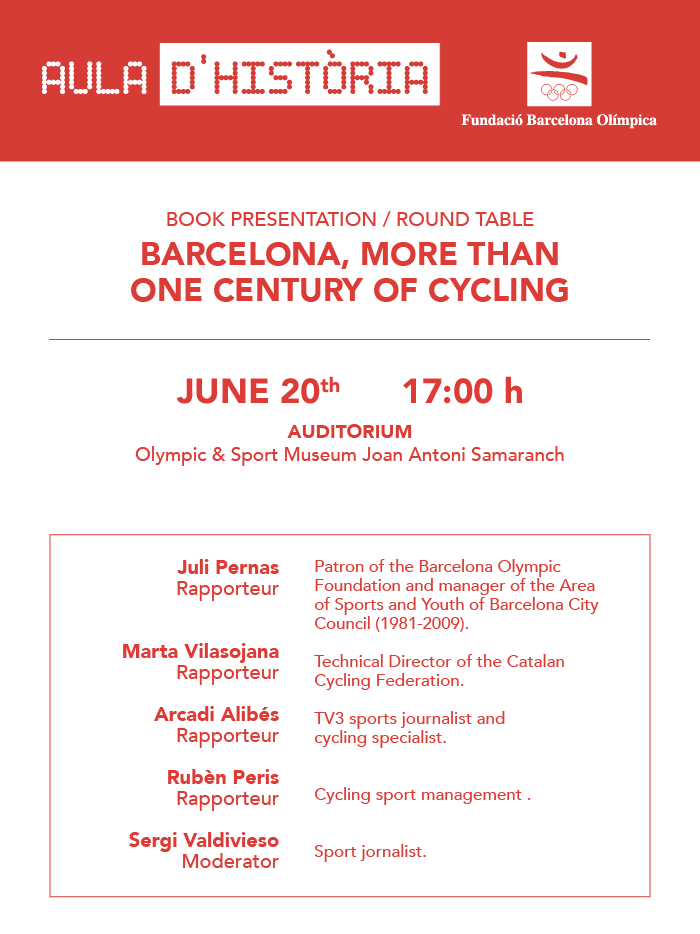 History Classroom Archive
Activities that we carry out